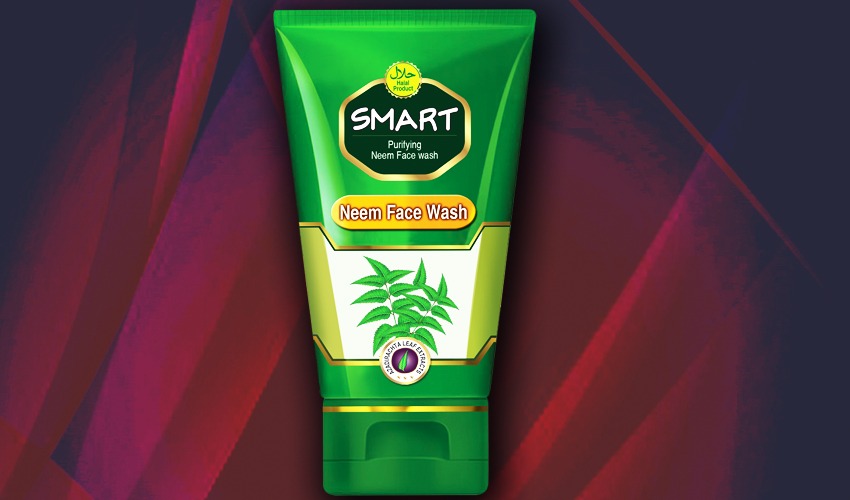 Smart Neem Face Wash  is made of the Neem leaf extracts, which is traditionally known for its medicinal properties.
It gently removes all signs of dirt and oiliness to give you a clean and rejuvenating look. The antibacterial properties of the Neem extracts are known to make the skin free from pollutants and prevent the growth of blackheads and acne. With no trace of impurities, your skin looks spotless, glowing, and squeaky clean. With regular usage of the Smart Neem Face Wash, you get fewer pimples and the skin turns glowing and soft.
Neem Face Wash is based on principles of ayurveda. It deeply cleanses the skin eliminating all impurities from the face.
Neem has antibacterial properties which kill the germs and make face clear and clean. It prevents occurrence of pimples, acne and blemishes.
Operating with an goal to achieve numerous requirements of the buyer, Our company has earned fame and name in the supplying, exporting, distributing and manufacturing of Smart Neem Face Wash in Dhaka, Bangladesh.
USAGE:
Moisten face, Apply a small quantity of  Smart Neem Face Wash and gently massage with your finger tips and circular motion and work out lather, Rinse of with water and pat dry use twice daily for best results.
BENIFITS:
1.Removes impurities and prevents pimples
2.Contains neem, which has antibacterial properties helps in controlling acne and pimples.
3.Affordable, worth buying and easily available everywhere.
4.This face wash comes in a transparent tube, so that it would be easy to find out how much is left in the tube.
5.No side effects; save to use even on sensitive skin types.
6.It faded out the acne scars and also cleared my blackheads to an extent with regular use.
FEATURES:
1.No harmful chemicals
2.Suitable for both men and women
3.No side effects
4.Works for all skin types
INGREDIENTS:
Deionized Water, Disodium EDTA, Cocamido-propyl betaine, Sodium Laurath Sulfate, Glycerin, Azadirachta leaf extract, N-Undecylenoyl glycine, N-CarpryloyIA glycine 2, Phenoxy ethanol gel, Color, Perfume.
MRP TK: 100 (70 ml), TK 150 (100 ml)