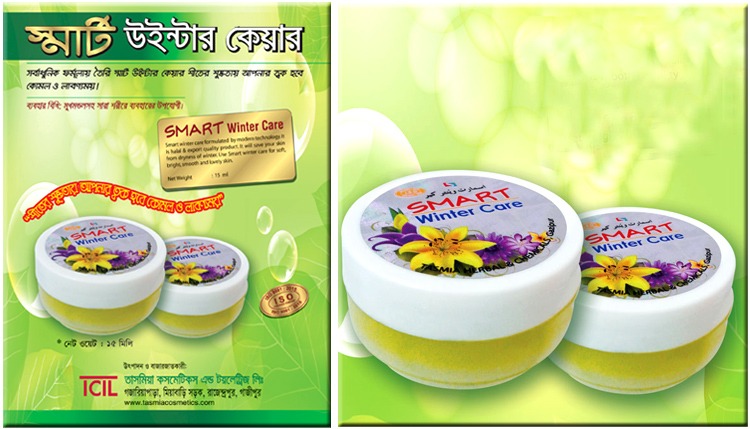 Keep your lips and face looking and feeling soft and smooth with Smart Winter Care.
It softens and repairs your lips and face also.
Lips is often dry in winter. You can prevent dry lips  by using  Smart Winter Care.
Smart Winter Care gives you the intensive care you need for the cold season. It treats dry lips and skin also.
It protects your lips from the harsh and cold weather.
Size: 15 ml.
MRP TK: 20